Jay-Z Introduces New Liquor!! [Pics]
Jay-z joined his counterparts Ludacris and Diddy by introducing a liquor line of his own to his resume.
The liquor is called D'ussé (due-say) and it is a cognac intended to compete with Hennessy & Remy Martin.
D'ussé will be a part of the Bacardi brands.
Jay-Z had a launch party last night to celebrate the release of the liquor in NYC, while the Knicks were playing and we are hearing it was a good time.
Celebrities such as Pharrell Williams, Adrienne Bailon and our very own Angie Martinez attended the event.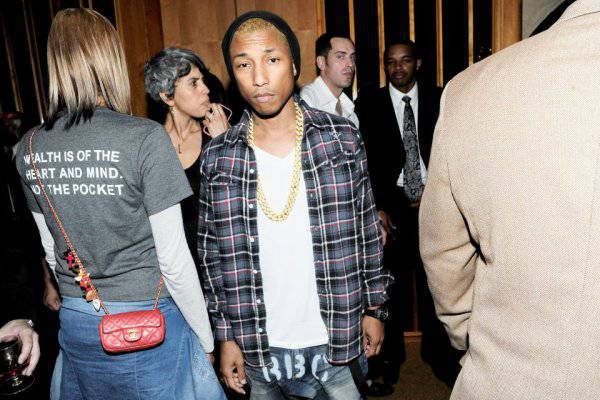 If you want a bottle,  it will cost only $45 for 750mL and will be released to the public beginning on September of this year.
Will you drop your Henny for D'ussé?